Piercing Glance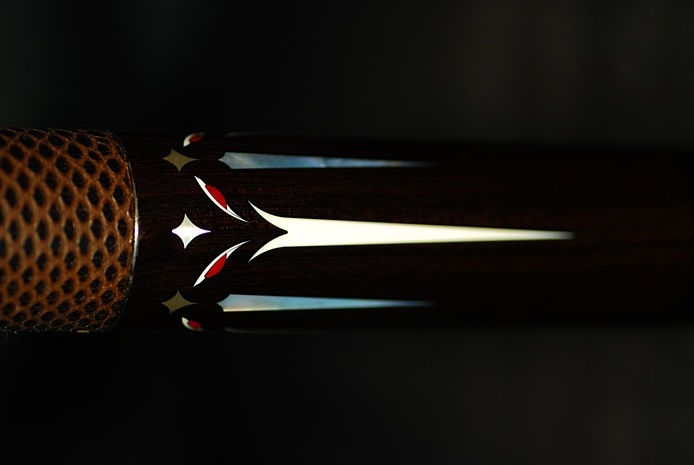 Like a portrait in a haunted house--- the eyes follow you.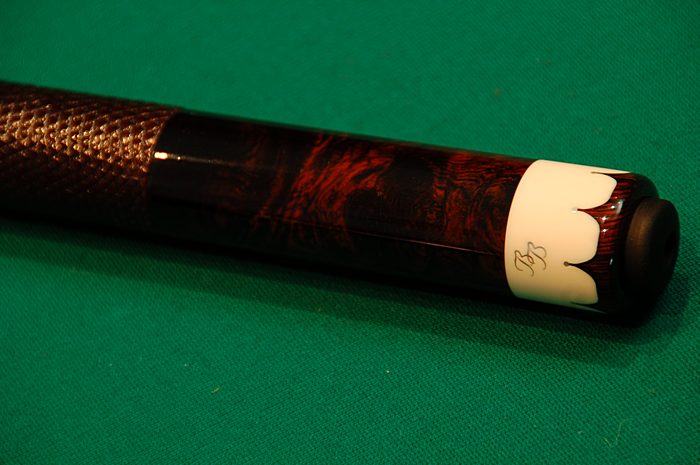 This Black Boar cue has a rosewood cap in a solid ivory butt cap with pure silver dots creating a crown effect. This detail is especially rare. Notice the two-tone burl below the wrap. Some woods are so pretty they need no embellishment.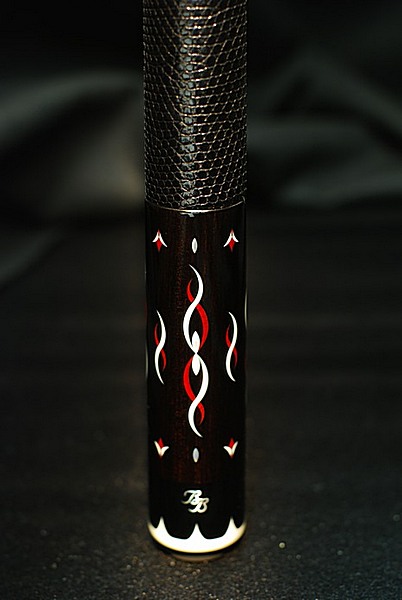 This beautiful Black Boar 8 point cue is one of Craig's more recent additions.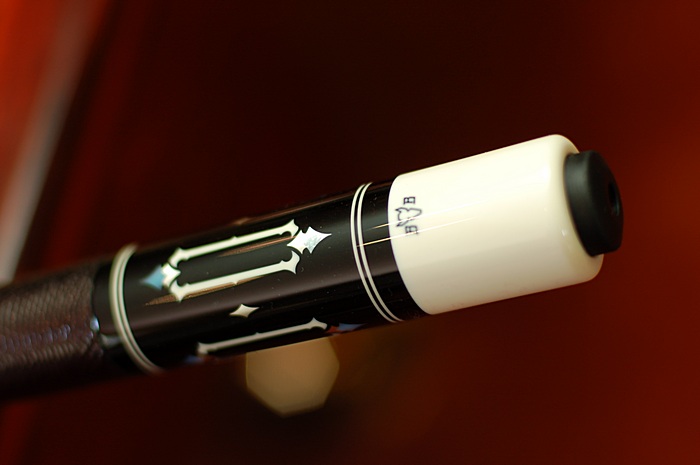 This 8 point cue with a Boar's Head Logo is a conversion from 4 points to 8.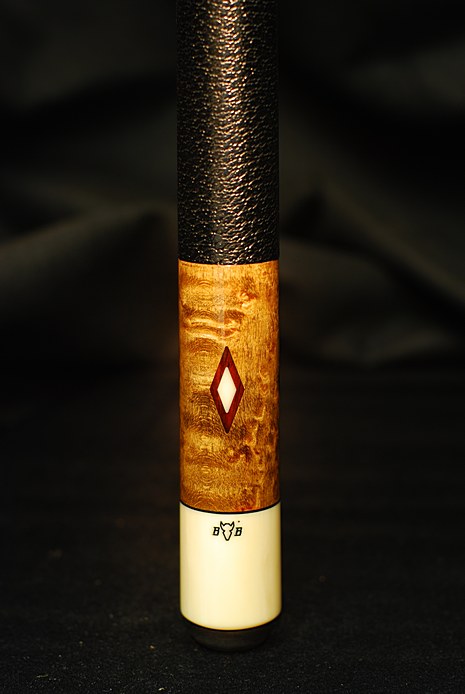 This Black Boar cue from the FS Series features stained maple and no points. Notice the dot on the upper corner of the logo. This dot represents simulated ivory. Even early Black Boars were a bit more expensive than other production cues presenting the need for a more affordable cue. To accommodate the average buyer Black Boar used simulated ivory and no points to reduce production cost. This cut cue costs by about a third. Simultaneously, he concerned himself with using only the most superior bird's eye and curly maple.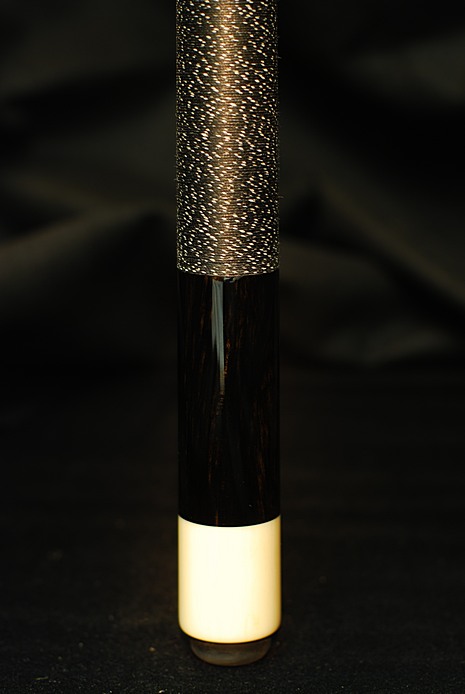 This series of 4 point cues was intended to be mass produced. The look was inspired by Gus. These Black Boar cues developed their own unique hit due to one-piece construction. The one-piece construction allowed Tony to avoid losing the center of the cues mass.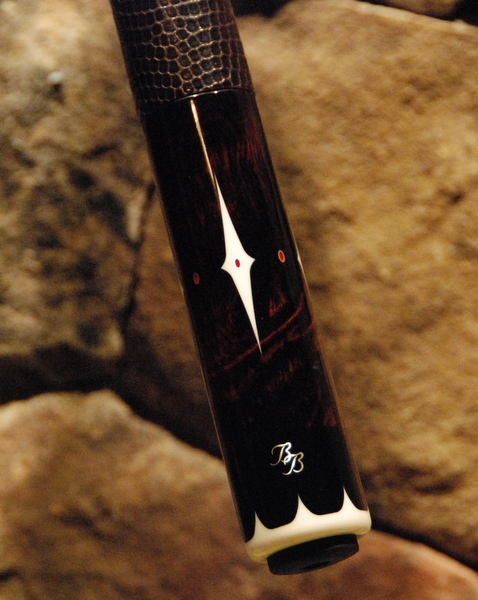 Some woods speak for themselves. The photo doesn't do the character in this Rosewood justice. Features: ivory scalloped diamonds, thin silver ovals encasing synthetic rubies, ivory pronged butt cap, and Carung snake skin.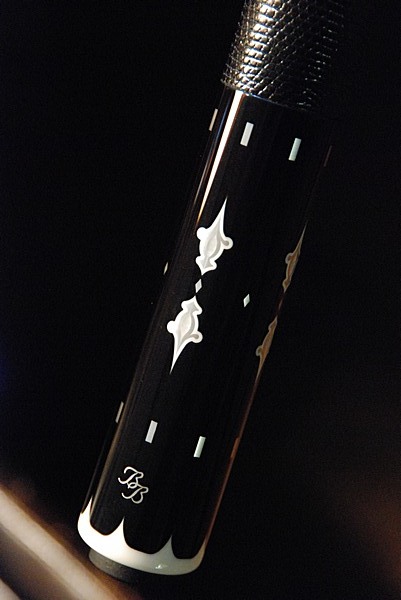 Stunning New 8 Point Black Boar.
Ebony butt
108 Pure Fine Silver Inlays
Silver diamonds around the middle
Silver rectangles rings
Center inlay configuration- Mother-of-pearl ordained in silver inside of an ivory crest.
Silver Inlayed BB Logo
Black Lizard Wrap
Ivory Pronged Butt Cap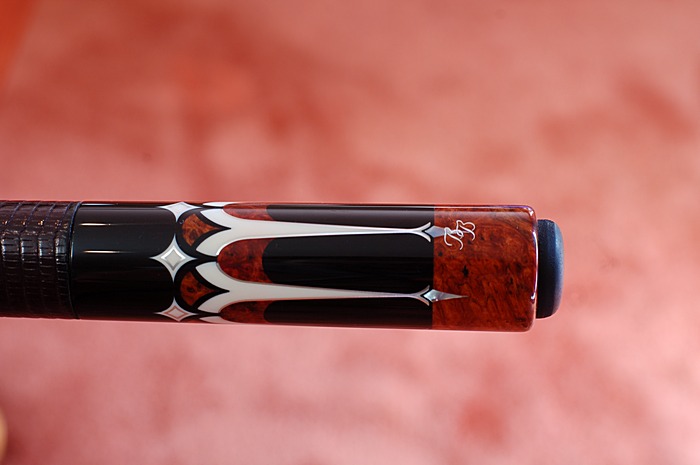 Evidence of Tony making Craig's dreams come true.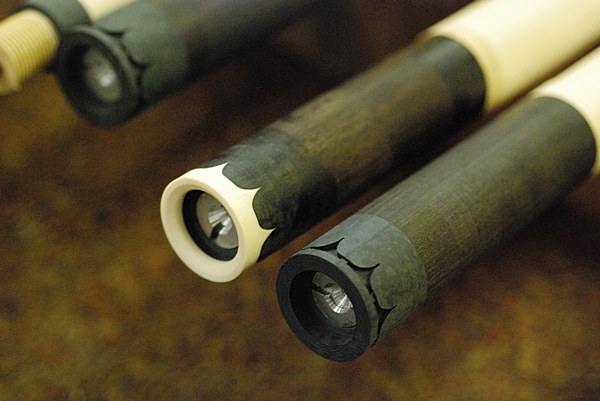 Two Black Boar cues showing before and after the ivory crown butt cap installation.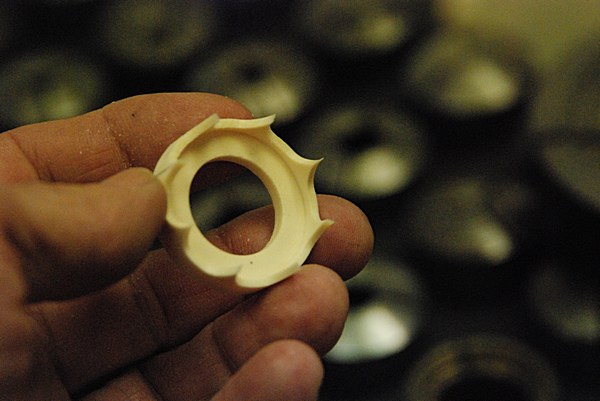 Ivory Pronged Butt Cap on a Black Boar cue.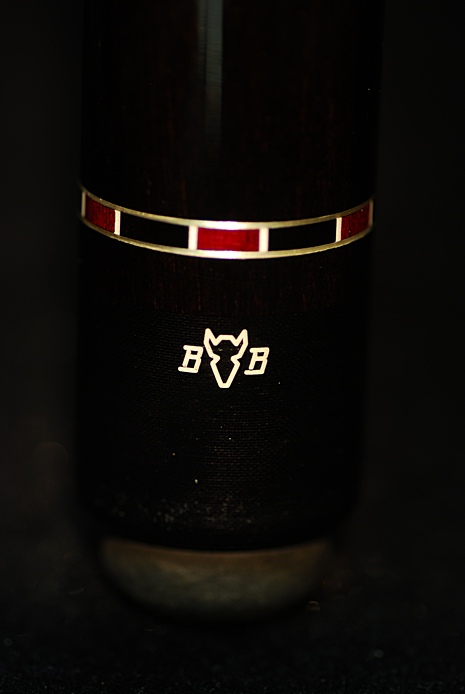 Pictured here, old ring styles in silver with 1st generation, engraved BB logo.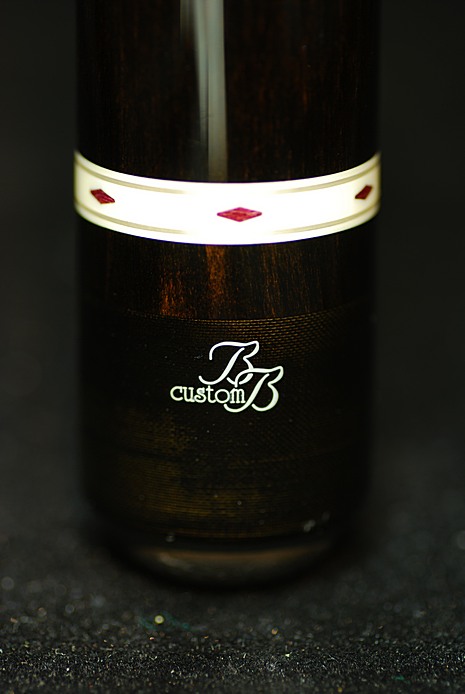 There are VERY few cues with this logo. The BB Custom logo marked the dawning of the 6 point cues. The word 'Custom' is engraved with a .005 end mill. Each end mill cost about $40. The engraving process broke about 3 or 4 of these a day. It proved to be WAY too expensive.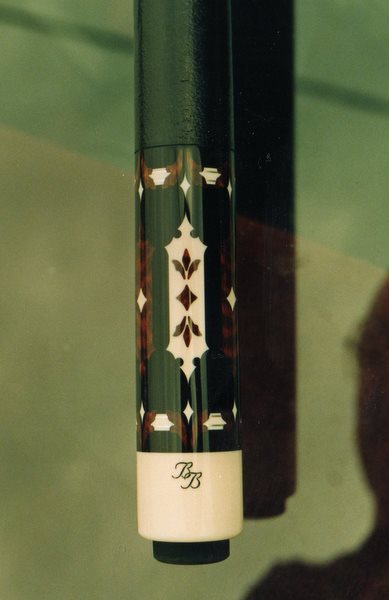 Not a whole lot of bling... just natural products adorning natural products. A very rare cue with 'engraved BB' logo.