In the Hands of a Champion

In 1993, Francisco Bustamante, at a professional crossroad sought out Dieter Eisele for council. Dieter Eisele, at the time, was the European Black Boar Dealer. He had just received a shipment with a gorgeous Pink Ivory Black Boar cue. Bustamante had completed a sponsorship contract and hadn't yet decided his next step. Dieter suggested Bustamante take the shiny, new Black Boar and play in the upcoming Bicycle Club Invitational Pro Tour Championship. Bustamante boarded a plane in Germany bound for California, having never hit a ball with the new Black Boar in his case.
Once in California Bustamante, and his Black Boar charged through the field of champions. Bustamante played some of the best pool of his career, beating Earl Strickland in the finals for the win. Bustamante came out on top of Efren Reyes, who finished 3rd/4th with Tony Ellin and Dick Lane, C.J. Wiley and Mike Lebron, who rounded out the top 7 places. From California, Bustamante went directly to another event in Las Vegas. He quickly rose to the top of the impressive field for another win, all unbeknownst to Tony. After his victory in Vegas Bustamante called Black Boar, he said, "Tony, I just win 2 tournaments with your cue. How you like?"
Tony says, "It was an exciting day for me." Black Boar cues were always engineered and designed for the professional player. Black Boars weren't conceived with the street amateur in mind. The cues were built for a sharp, definitive, unforgiving stroke, exemplified by the Filipinos. Tony has always admired the Filipino stroke, which delivered perfect precision. He was thrilled to see his cue perform in the hands of a champion.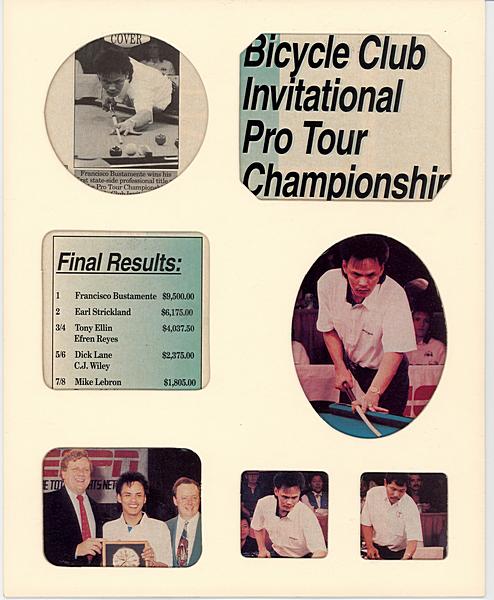 Tony and Francisco Bustamante have enjoyed a relationship filled with camaraderie and mutual respect. Tony says, "Bustamante epitomizes the perfect pool player, big heart and pure stroke."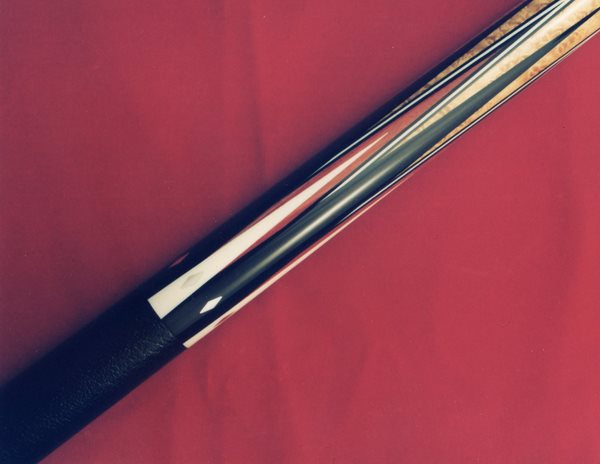 With this Black Boar cue Bustamante won the Bicycle Club Invitational Pro Tour Championship. It is Craig's most recent acquisition, and one of his favorites!