Tony's first catalog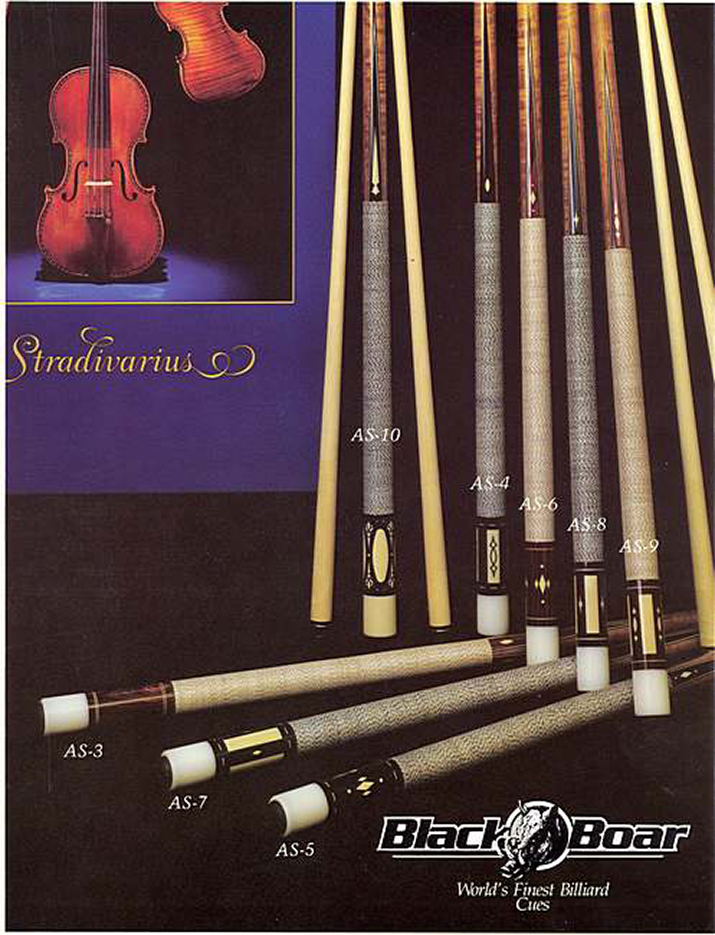 When Tony created this catalog the initial inspiration for the style of cues was directly derived from Gus Szamboti. Tony liked the stark black and white look of ebony and ivory. Black Boar cues had to have a special hit that Tony would develop on his own.
Black Boars evolved from production 4-point cues, to custom 6-point cues, to late model 8-point cues where art was the highest priority.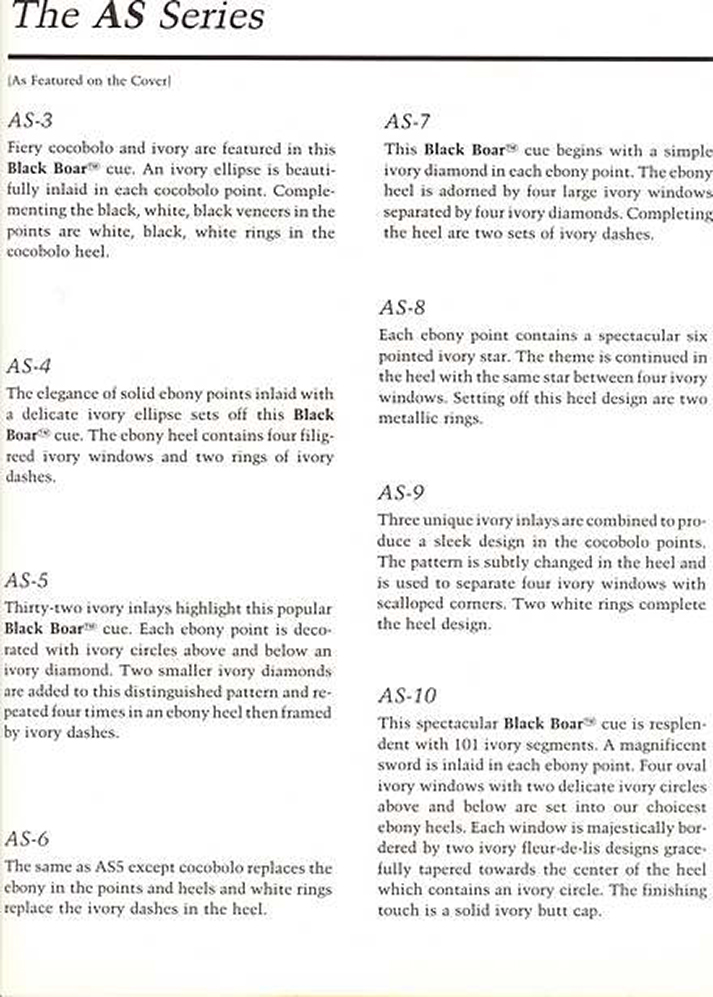 Black Boar's AS model stands for Anthony Sciannella.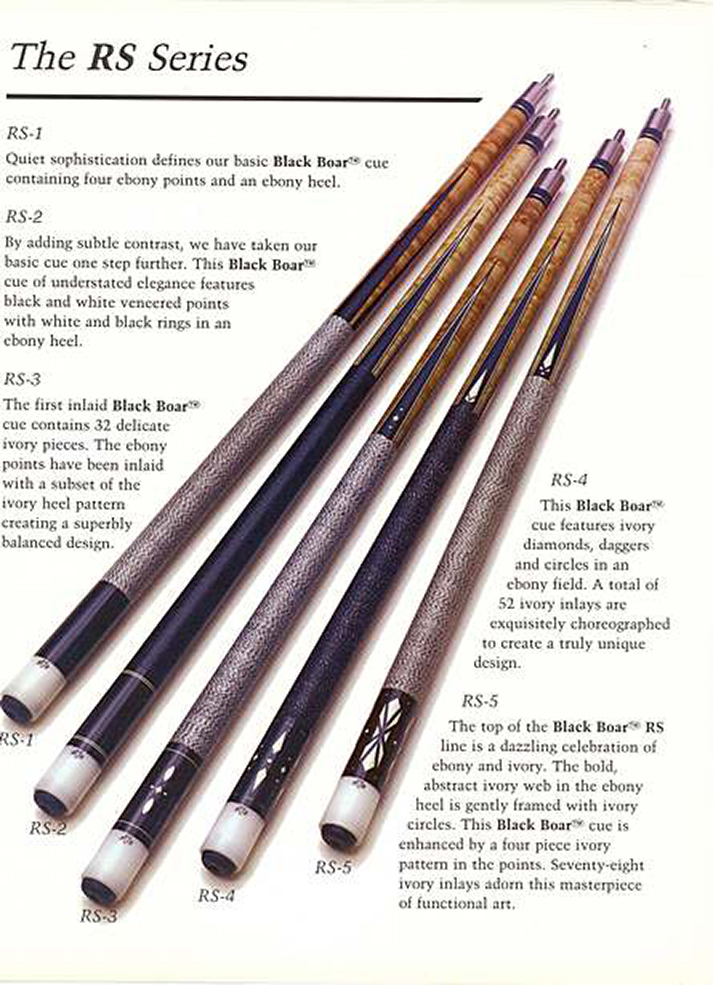 Black Boar's RS model stands for Raymond Sciannella, Tony's Brother.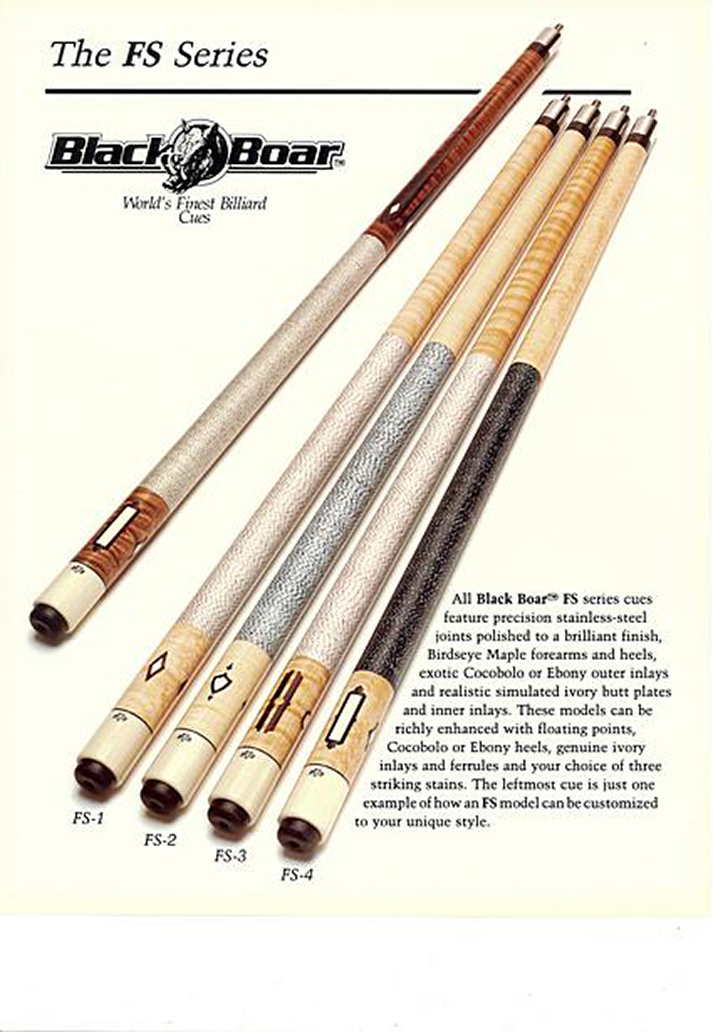 The FS model stands for Frank Sciannella, Tony's brother. This series was developed to make a more affordable Black Boar. Tony says these cues have some of the finest curly and birdseye maple he has ever seen.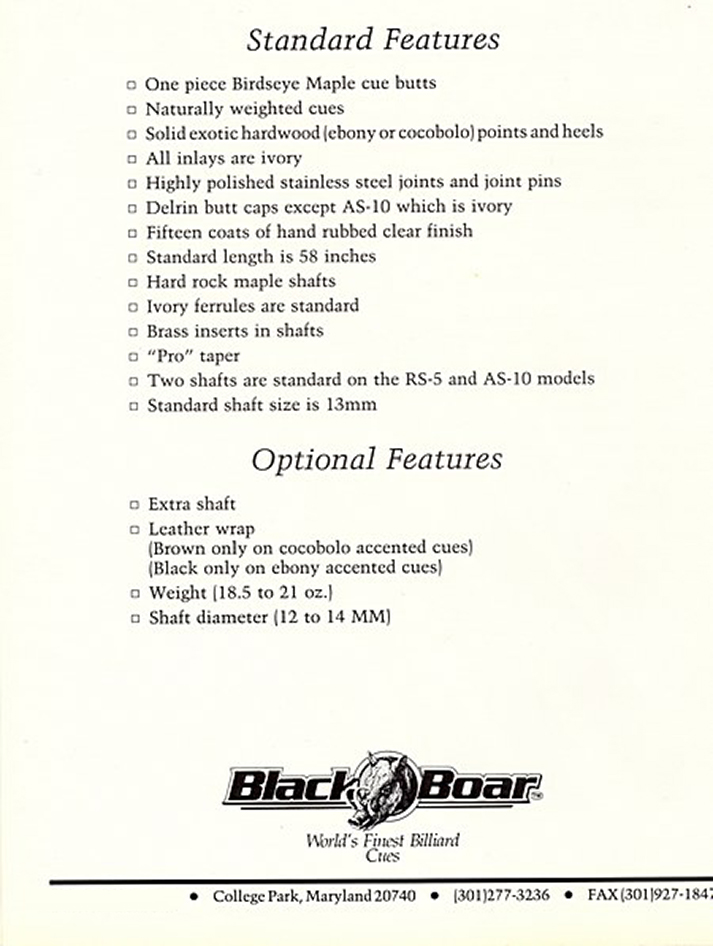 Dennis Wilson, long standing member of the pool community, and organizer of the Capital City Classic Tournaments in DC and Philadelphia, says of Black Boar's first catalog, "This was the first professional grade cue advertisement ever produced. Every aspect was first class."